2009 Vol. 62 No. 1
Review Paper
10.5173/ceju.2009.01.art1

Genetic changes observed in prostate cancer

Kamila Domińska

FULL TEXT
Review Paper
10.5173/ceju.2009.01.art2

The risk of cervical cancer in female partners of HPV -infected males

Marek Sikorski

FULL TEXT
Review Paper
10.5173/ceju.2009.01.art3

Histological images of precancerous lesions and penile cancer in situ

Anna Nasierowska-Guttmejer

FULL TEXT
Original Basic Research And Clinical Articles
10.5173/ceju.2009.01.art4

Caudal block anaesthesia for transrectal biopsy of prostate in patients with anal rectal disorders

Sahin Kabay, Mehmet Yucel, Levent Sahin, Faik Yaylak, Tayfun Aydin

FULL TEXT
10.5173/ceju.2009.01.art5

Detection of circulating cells in prostatic cancer by reverse transcriptase-polymerase chain reaction of prostate specific antigen and prostate specific membrane antigen

Sahin Kabay, Ahmet Hamdi Tefekli, Mehmet Yucel, M. Cengiz Ustuner, Namik Kemal Hatipoglu, Ahmet Yaser Muslumanoglu

FULL TEXT
Original Basic Research And Clinical Articles
10.5173/ceju.2009.01.art6

Renal transplant collection from donors following fatal methanol or carbon monoxide intoxication

Agnieszka Skrzypek-Mikulska, Józef Matych, Zbigniew Kołaciński, Piotr Edyko

FULL TEXT
Original Basic Research And Clinical Articles
10.5173/ceju.2009.01.art7

Enhanced sensitivity of hormone-refractory prostate cancer cells to tumour necrosis factor-related apoptosis-inducing ligand (TRAIL ) mediated cytotoxicity by taxanes

Ewelina Szliszka, Joanna Bronikowska, Anatol Majcher, Jerzy Miszkiewicz, Wojciech Król

FULL TEXT
Case Report
10.5173/ceju.2009.01.art8

A case of synchronic embryonic cancer of the left testicle and benign tumour in the atrophic right testicle

Teresa Gawlik-Jakubczak, Jan Iwanicki, Stanisław Dobrzański, Radosław Brunowicz

FULL TEXT
Case Report
10.5173/ceju.2009.01.art9

Primary osteosarcoma of the urinary bladder

Janusz Godlewski, Zbigniew Masłowski, Michał Tenderenda

FULL TEXT
Case Report
10.5173/ceju.2009.01.art10

Retroperitoneal haemorrhage as a consequence of adrenal cyst rupture

Adam Bławat, Janusz Kordasz, Jacek Ołubiec, Jarosław Głuchowski

FULL TEXT
Case Report
10.5173/ceju.2009.01.art11

An uncommon manifestation of renal cell carcinoma: contralateral spermatic cord metastasis

Hassan Ahmadnia, Mahmood Molaei, Ehsan Mansourian

FULL TEXT
Case Report
10.5173/ceju.2009.01.art12

Two cases of a very rare complication in patients with acute post-transplant kidney insufficiency

Krzysztof Tupikowski, Janusz Dembowski, Marian Klinger, Maria Boratynska, Tomasz Szydełko, Dariusz Patrzałek, Romuald Zdrojowy

FULL TEXT
Case Report
10.5173/ceju.2009.01.art13

Laparoscopic reimplantation of the strictured ureter

Adam Gołąb, Marcin Słojewski, Bartłomiej Gliniewicz, Andrzej Sikorski

FULL TEXT
Case Report
10.5173/ceju.2009.01.art14

High-flow priapism - the successful direct excision of arterio-lacunar fistula

Artur Gibas, Marcin Matuszewski, Agnieszka Bianek-Bodzak, Jerzy Jankau, Kazimierz Krajka

FULL TEXT
Review Paper
10.5173/ceju.2009.01.art15

Urological literature review: November 2007 - November 2008. Part I

Andrzej Borkowski, Tomasz Borkowski

FULL TEXT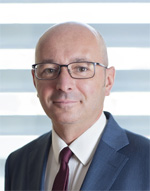 Scientific integrity also concerns editors and publishers
Recently, there have been many dishonest propositions from scientific publishing houses and publishers. Authors receive offers to publish articles in journals of questionable reputability and often an unfairly created image which portrays a resemblance of a journal with high standards possessing an Impact Factor, generated by Clarivate Analytics (previously Thomson Reuters).
Many trademarks imitating the "original" Impact Factor have appeared. These trademarks entice authors to publish articles in journals which do not appear in the Science Citation Index Expanded database, managed by Clarivate Analytics. These journals of course have their own unique impact factors, but they are not indexed by Clarivate Analytics. Authors publish their articles in these journals only to later find out that they will not be indexed in the Science Citation Index Expanded database. Often, these articles cannot be then withdrawn because after an article is assigned a DOI number, it cannot be published in another journal as this would be considered plagiarism. Subsequently, these journals may demand up to a few thousand dollars from authors in order to withdraw their articles.
Why am I writing about this? I am writing about this because I think that editors and publishers must be honest and present credible offers to authors. In my opinion, impact factors that are not the result of parameters calculated by Clarivate Analytics should not be used, even if they are trademarks. In scientific research, the concept of an "Impact Factor" has existed for too long for it to be used by other institutions, even if it is calculated fairly and called an "unofficial impact factor". This is simply a case of scientific integrity.
The SCOPUS database has come up with a very good solution to this problem by naming their impact factor "CiteScore". This is a fair approach to authors by publishers.
As editors and publishers, we must also have an honest approach to scientific research.
Dear authors, please look out for journals which advertise various new impact factors. Before you submit your articles to a journal, make sure to check first in which database it is indexed.

With kind regards,
Tomasz Drewa
Editor-in-Chief